OxyPhyte® Ultra Blend

The overall effectiveness of DNA360™ is not just limited to the ground-breaking effects of ac11, we have also added 100 mg of superior anti-oxidants.

OxyPhyte® Ultra is a proprietary, whole-food-derived antioxidant blend derived from fruits and teas. Our manufacturer is the only manufacturer to test ORAC value and standardize antioxidant ingredients and blends to efficacious marker compounds—not just once, but every single batch.

ORAC stands for Oxygen Radical Absorbance Capacity. It's a lab test that attempts to quantify the "total antioxidant capacity" (TAC) of a food by placing a sample of the food in a test tube, along with certain molecules that generate free radical activity and certain other molecules that are vulnerable to oxidation.

OxyPhyte® Ultra Blend consists of Apple Fruit Extract (75% polyphenols), White Tea Leaf Extract (90% polyphenols) and Rosemary Leaf Extract (9% rosmarinic acid)

Cellular Uptake & Activity

The Cell-based Antioxidant protection in Erythrocytes (CAP-e) is an ex-vivo assay that confirms the cellular uptake potential of an antioxidant, which provides a piece of the antioxidant puzzle not predicted by ORAC.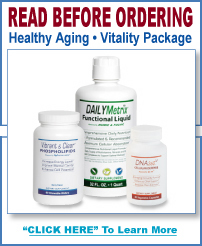 CAP-e results for OxyPhyte Antioxidants show that each ingredient has cellar bioavailability and supports healthy redox reactions within cells.

Bioavailability

Our OxyPhyte Ultra Blend has confirmed bioavailability with human volunteers.

In this preliminary study: The baseline ORAC level of blood serum was measured in subjects prior to ingesting 400 mg of OxyPhyte Ultra (approximately 3600 ORAC units). After consumption, blood serum ORAC was measured after 30 minutes, then again after one hour.

Peak blood ORAC levels compared to baseline Increased up to 32% (average was 12%), providing evidence that OxyPhyte is absorbed into the blood and supports the antioxidant capacity of blood plasma.